Odyssey Paleospace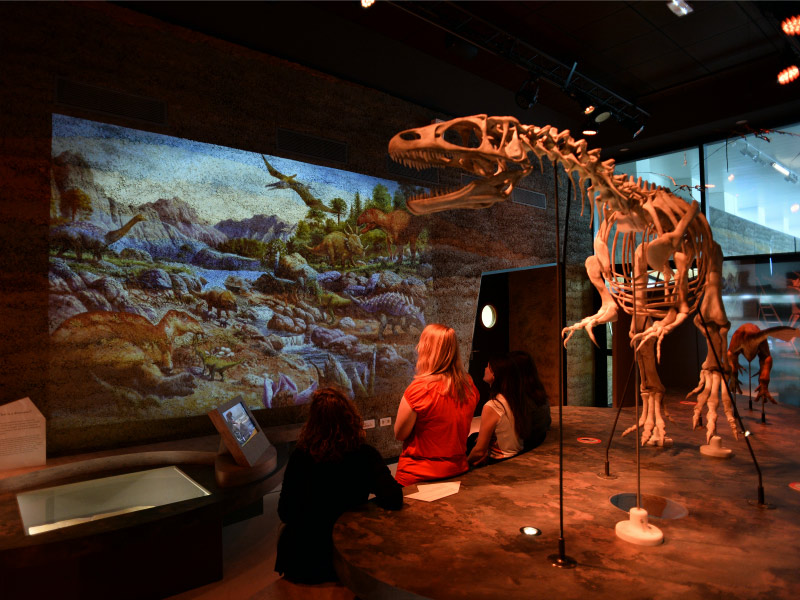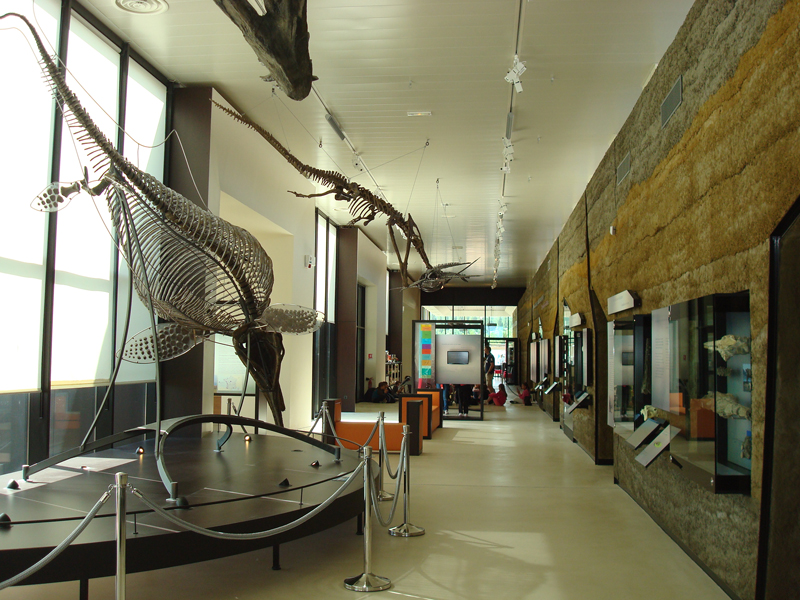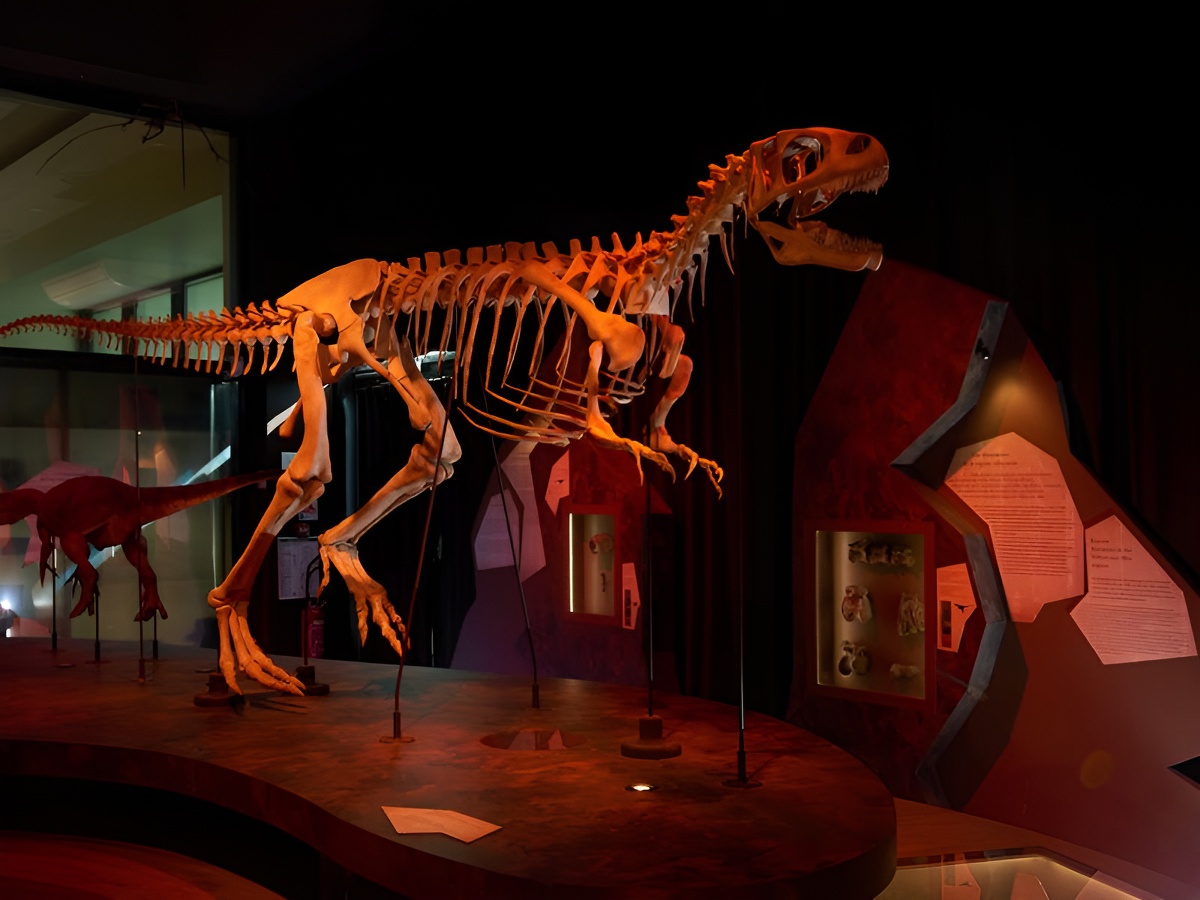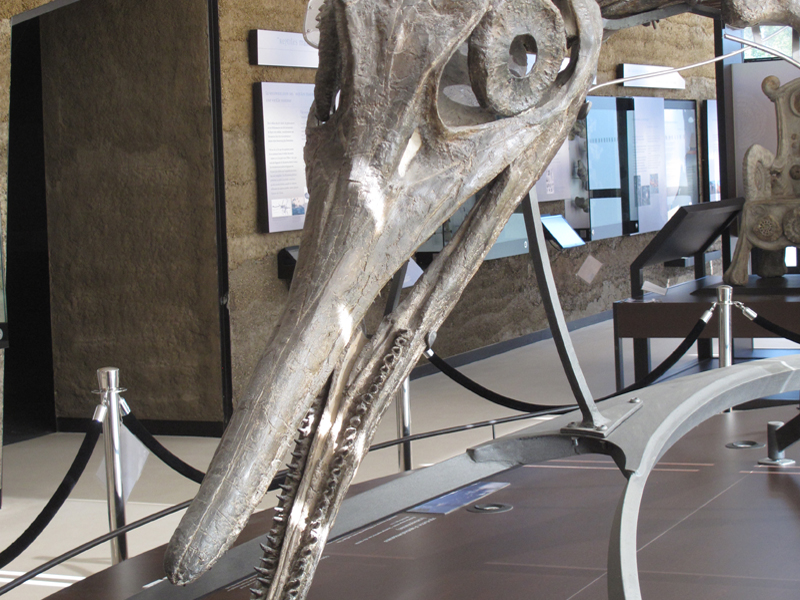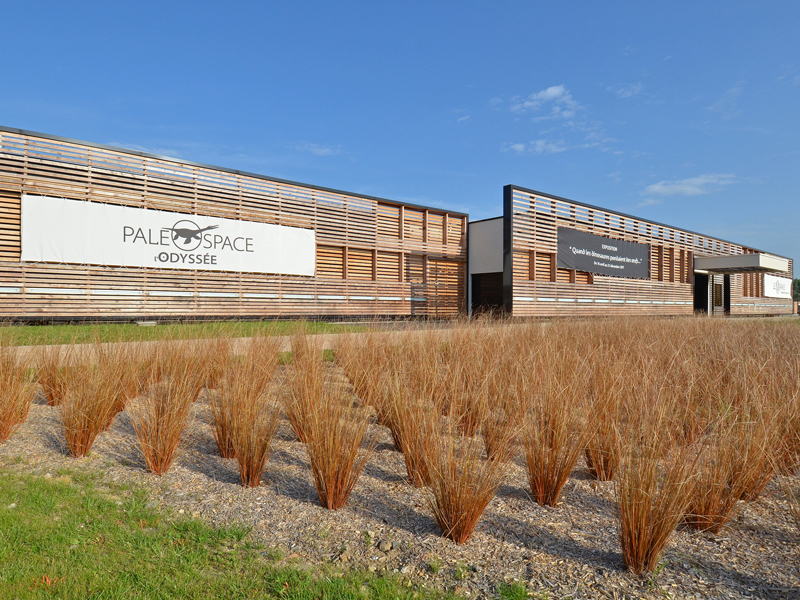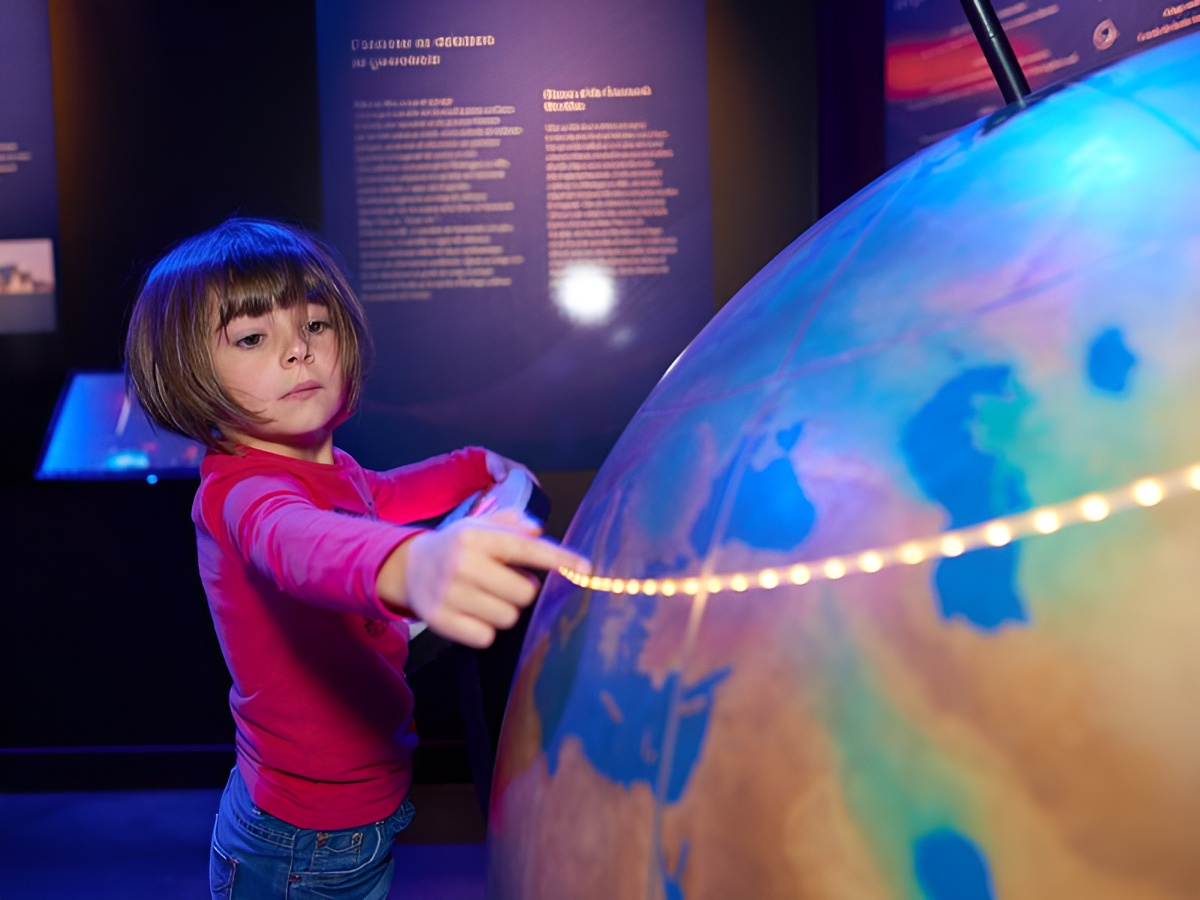 Description
Imagine what the world was like 160 million years ago, when dinosaurs roamed the Earth... A museum waiting to be discovered!
During the Jurassic Period, the sea covered Normandy, later to form the Falaises des Vaches Noires (Black Cow Cliffs) that stretch from Villers-sur-Mer to Houlgate. Many fossils have been discovered on the site: 30 feet-long pliosaurs, sea urchins, saltwater crocodiles, ammonites and even the remains of dinosaurs... Come and discover and even touch some of them at the Paléospace visitor centre.


One of the exhibition rooms focuses on the Greenwich Meridian for Villers-sur-Mer marks the first spot where it hits the Continent.


Also worth a detour: the coastal marshes.

With the family
A museum for the whole family to discover palaeontology. Evolution, fossils, dinosaurs... Your children are sure to be fascinated by "Anna", a life-size ichthyosaurus.


Children's activities are organised all year round. You can even enjoy a photo safari aboard a vintage vehicle through the marshes that surround the park!

Activité : De 4 à 16 years
The advantages
ShopPlay areaBicycle parkingFree WIFI
Picnic area
Picnic area
Childrens' toilet
Outdoor games
Restaurant
Parking for families
Bar, cafeteria, tea room
Fully equipped meeting room
Baby changing area
Indoor games
Postal or bank cheques
Opening dates 2018

From 05 november 2018 to 21 december 2018
From 05 november 2018 to 21 december 2018
From 05 november 2018 to 21 december 2018
from 10:00 to and from to 18:00
From 22 december 2018 to 06 january 2019
from 10:00 to and from to 18:00
From 22 december 2018 to 06 january 2019
from 13:30 to 18:00
From 22 december 2018 to 06 january 2019
from 13:30 to 18:00
From 07 january 2019 to 08 february 2019
From 01 february 2019 to 30 june 2019
from 10:00 to and from to 18:00
From 11 february 2019 to 10 march 2019
from 13:30 to 18:00
From 11 february 2019 to 10 march 2019
from 13:30 to 18:00
From 11 march 2019 to 07 april 2019
From 11 march 2019 to 07 april 2019
From 06 april 2019 to 05 may 2019
from 13:30 to 18:00
From 06 april 2019 to 05 may 2019
from 13:30 to 18:00
From 06 may 2019 to 07 july 2019
From 06 may 2019 to 07 july 2019
From 01 july 2019 to 31 august 2019
from 10:00 to and from to 19:00
From 06 july 2019 to 01 september 2019
from 11:00 to and from to 18:00
From 06 july 2019 to 01 september 2019
from 11:00 to and from to 18:00
From 01 september 2019 to 30 september 2019
from 10:00 to and from to 18:00
From 02 september 2019 to 18 october 2019
From 02 september 2019 to 18 october 2019
From 01 october 2019 to 18 october 2019
from 10:00 to and from to 18:00
From 19 october 2019 to 03 november 2019
from 10:00 to and from to 19:00
From 19 october 2019 to 03 november 2019
from 13:30 to 18:00
From 19 october 2019 to 03 november 2019
from 13:30 to 18:00
From 04 november 2019 to 20 december 2019
From 04 november 2019 to 20 december 2019
From 04 november 2019 to 20 december 2019
from 10:00 to and from to 18:00
From 21 december 2019 to 05 january 2020
from 10:00 to and from to 18:00
From 21 december 2019 to 05 january 2020
from 13:30 to 18:00
From 21 december 2019 to 05 january 2020
from 13:30 to 18:00

Rates 2018

Base rate - full rate adult : 8 €


Non-guided visit

Reduced rate : 5,9 €


Non-guided visit (children from 5 to 14, disabled people, jobseekers, students under 26)

Rate for families : 26 €


Non-guided visit (2 adults + 2 children)

Rate for large families : 31 €


Non-guided visit (2 adults + 3 children)

Base rate - full rate adult : 10 €


Audio-guided visit (entrance included)

Base rate - full rate adult : 11 €


Guided visit (entrance included)

Base rate - full rate adult : 8,9 €


Planetarium

Child rate : 6,9 €


Planetarium (children from 7 to 14 - compulsory presence of an adult)

Base rate - full rate adult : 14,9 €


Planetarium + Paléospace free visit

Child rate : 11,5 €


Planétarium + Paléospace free visit (children from 7 to 14, compulsory presence of an adult)

Rates 2019

Base rate - full rate adult : 8 €
Reduced rate : 5,9 €
Rate for families : 26 €
Rate for large families : 31 €
Base rate - full rate adult : 10 €
Base rate - full rate adult : 11 €
Base rate - full rate adult : 8,9 €
Child rate : 6,9 €
Base rate - full rate adult : 14,9 €
Child rate : 11,5 €